Introduction
I have recently revamped our school web site, replacing the old static HTML site with a new CMS website.  The final result can be seen here: http://forresterhighschool.org.uk/. This post lists the 15 steps I took to produce a school web site using WordPress.
Objectives
For me, a school website needs to meet a number of requirements:
Be a live document, constantly updated with news and content to keep parents and pupils coming back
Separate content from design
Be easy to update, and can be updated by SMT, teachers and school admin staff alike
Have a stylish design and intuitive interface
Use social media to link with parents and pupils
A school's website is seen as the public face of the school. A poorly designed site which is not regularly updated does not give a good impression of the school.
Why WordPress?
When I started on this project, I was contacted by my local authority and asked to pilot their newly acquired content management system Jadu Galaxies. I have worked with a number of CMS's in my time, but Galaxies is not one I would recommend. After 6 months (albeit only working the odd couple of hours per week), we had a site which had very little functionality or content and we were still nowhere near to going live.
I have been using WordPress for my own blog for a while, and I'd seen a number of fully blown websites developed using WordPress, so I thought I'd see how quickly I could knock up a test site using WordPress. In one evening I was able to produce more with WordPress than I had managed in 6 months using Jadu Galaxies. WordPress is free.  It also supported by hundreds of plugins which can be freely downloaded and installed to extend the functionality of a website.
Note that I am using the self-hosted WordPress downloaded from wordpress.org and not the hosted version at wordpress.com which is much more limited.
As a starting point, I found the following video an excellent introduction to developing a website using WordPress.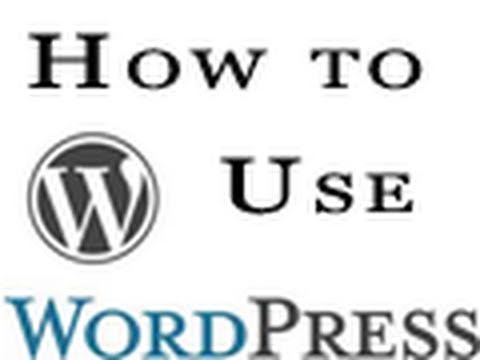 15 steps to developing a school website with WordPress
Looking back at the implementation of our site, it can be broken into 15 relatively straightforward steps:
Get a freelance graphic artist
Get a freelance graphic artist. (Yes, this is the same as step 1). This is vital – way too many school websites are designed by ICT people who have limited or no graphic skills and the end result is a website which looks like it was designed in the 1980′s. Hiring a freelance graphic artist needn't be expensive. WordPress is a content management system which separates design and content, and so the graphic artist needs only to design a theme for the school and then hand it over. We worked with Kristian Koren (@kkoren) who runs Loon Design, a former colleague of mine who has years of experience working in education. I cannot recommend Kristian highly enough to schools who are thinking about designing a new website.
Buy a domain name. We purchased forresterhighschool.org.uk from CS New Media. The cost was £9 for 2 years.
Pay a company to host your site. Again, we use CS New Media and pay £89.50 per year.
Download and install WordPress from wordpress.org. Many web hosts build the WordPress installer into their site manager, so often a single click is all that's required to install and setup.
Decide on your basic site layout. How will the home page look? How many columns? In our case we went with a 3 column layout for the home page.  The left hand column displays a featured article, the middle column is used for a blog listing of news articles, and the right hand column is used for widgets (calendar, links, social media, recent news etc.). The right hand widget column appears consistently throughout the site.
Create the site's main menu structure.  This article explains  how to use menus in WordPress and this is the official WordPress support page for custom menus.
Install the relevant plugins which you want to use. Some of the plugins we used at http://forresterhighschool.org.uk are detailed at the foot of this post.
Work with your graphic artist to design and install a theme for the site.
Create content – posts and pages. We produce pages for anything that's fairly static e.g. Welcome, About, Department Pages etc. We use posts to deliver live content e.g. News items
Add links to social media. I believe that this is the key to engage parents in the site. Parents are far more likely to want content pushed to them via Facebook, Twitter or their RSS reader than they are to visit the site. These social media links can be used to drive parents to the site. Regularly update Facebook / Twitter with  relevant abbreviated stories linking to the site to keep followers in touch with what's happening.
Use department or teacher blogs to keep readers up-to-date with what's going on, and link to these from the site. Parents will be more interested to read informal department posts about a project than to read the school's policy documents.
Use wikis to share learning materials with parents and learners.
Accept that a school web site is a live working document and will / should never be considered finished.
Don't wait for every single piece of content to be finalised before launching or the site will never go live. Our site was launched with only 65%-70% of the content in place, but we are adding new content every week.
Plugins
Below is a summary of some of the free WordPress plugins I found most useful:
8 people like this post.